Runway To Racks – Season 2
ISDI opened doors for Fashion enthusiasts as the Fashion Business Management Students from the Class of 2015 showcased their work in the annual showcase, Runway To Racks – Season 2.
The event held on 27th June, 2015 was attended by Narendra Kumar, Leading Fashion Designer & Creative Head at Amazon.com/Fashion India and Malini Agarwal, Celebrity Blogger & Founder of MissMalini Publishing.
Following the showcase was a talk on Fashion 2.0, the effect of Online / Social media on the fashion industry. While Narendra Kumar a.k.a Nari spoke about what it takes to have a E-shop and challenges for fashion brands adopting e-commerce, Malini Agarwal a.k.a MissMalini stressed on the importance of how is it essential to connect with your TG online through blogs and social media and how to never switch off.
The session was followed by a Q&A from the audience, who by then were all charged to become the next generation of future entrepreneurs and take a plunge in the Business of Fashion.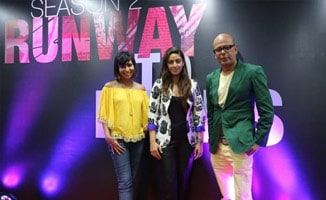 < Back
TOP ^
AICTE Approved Diploma Program
AICTE Approved Diploma Program