News
Jun 24, 2015
Microsoft Ventures collaborates with ISDI to set up "World's first design accelerator"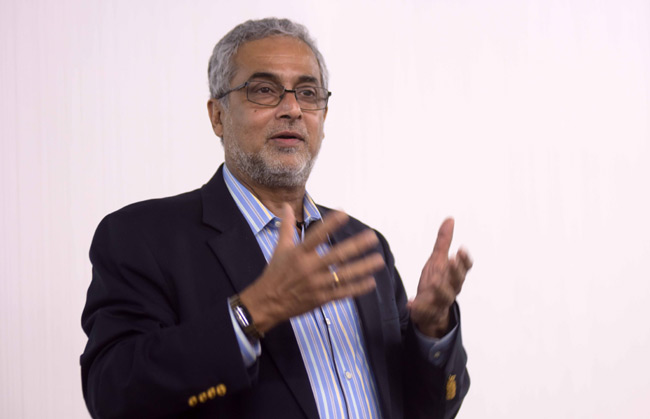 Indian School of Design and Innovation (ISDI) today signed a three-year partnership with Microsoft India to set up ISDI Creative Accelerator. Powered by Microsoft Ventures, Microsoft's corporate venturing arm, this is a pan India initiative to catalyze the country's technology startup ecosystem with design and innovation expertise. The Memorandum of Understanding (MoU) was signed today by Radha Kapoor, Founder and Executive Director - ISDI, Dr. Indu Shahani, Chair of Academic Council, ISDI - and Bhaskar Pramanik, Chairman - Microsoft India. The first accelerator will start operations in August in Mumbai, and will be subsequently emulated across multiple cities in India.
The MoU allows ISDI and Microsoft Ventures to bring together key stakeholders – academia, students, entrepreneurs, investors, and corporates at the ISDI Creative Accelerator. It will offer some of the most critical resources in design and innovation that startups need to be successful. This will include a creative workspace in its innovation facility in the Lower Parel Innovation District and access to design-innovation resources including makerspaces, coaching in design, access to design mentorship, and operational support in design. Microsoft Ventures will help ISDI identify, shortlist, on-board promising start-ups and power the accelerator program. Microsoft Ventures will also provide these startups access to software and technology advice. At the end of the accelerator program cycle, ISDI will invest strategically and selectively in some of these IT start-ups.
Radha Kapoor, Founder and Executive Director of the ISDI said, "ISDI is pioneering a creative revolution to translate young dreams into reality through an integrated entrepreneurial ecosystem. ISDI will be an epicenter for students, design-innovators, venture capitalists, top-tier corporations and policy makers to drive innovative, inclusive and sustainable growth in mid-town Mumbai's Lower Parel Innovation District (LPID). "She added, "Design in Tech with a human centered approach is crucial to spark new innovative breakthroughs, improve user-experience and create value in a world of radically changing networks and disruptive technology."
Bhaskar Pramanik, Chairman, Microsoft India, said, "Design is core to Microsoft's experiences, and an integral aspect of many industries. We believe it is critical for us to nurture this ecosystem. In this spirit, we are delighted to join hands with the renowned ISDI to establish a design accelerator for startups. This unique partnership between Microsoft India and ISDI will bring together the best of technology and industry expertise to contribute to the growth and success of design entrepreneurship in the country."
Dr Indu Shahani, Chair, Academic Council, ISDI, said, "There is no institution better placed than ISDI with its strong creative, innovative culture and its dynamic academicians to transform and boost the start-up scene. This partnership further reinforces ISDI's new educational model, inspired by the idea of design and innovation as transformative forces in society."
With more than 3000 tech startups, India is the third largest base for young businesses in the world after U.S. and U.K. and it is expected that by 2020 the base will increase to 11,500 tech startups. The ISDI Creative Accelerator in collaboration Microsoft Ventures will contribute to this socio-economic transformation and provide the necessary support in accelerating Creative Entrepreneurship through Design & Innovation intervention.
The ISDI Creative Accelerator at Mumbai will provide the opportunity to a select group of entrepreneurs to launch or re-design their company through an immersive, six-month-long program merging design, technology and business innovation. Start-ups in the program will have access to business mentors, technical and design experts and plug and play office space. They will also have access to mentors who can help them gain valuable market insights for Indian and global markets.
The ISDI Creative Accelerator is now open to receiving applications for the accelerator program. Startups are requested to apply online. The last date for receiving applications is July 25, 2015. The program will commence with the first batch of startups on August 16, 2015.
< Back
TOP ^