News
Oct 12, 2015
The New School- Parsons School of Design's president David Van Zandt visits Mumbai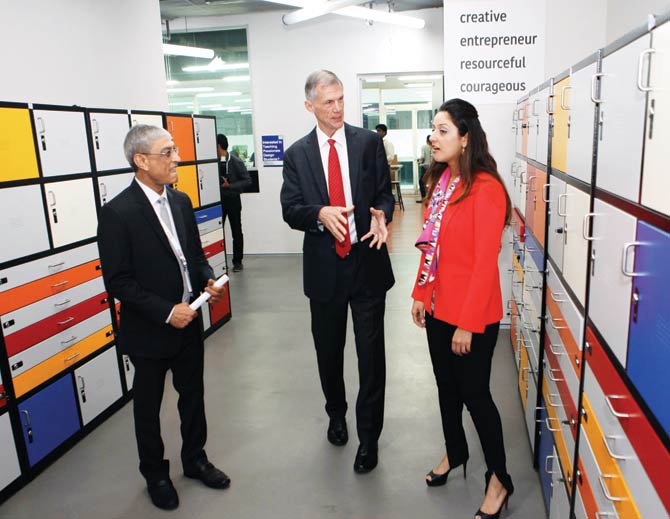 President of The New School- Parsons School of Design, New York, one of the premier design institutes in the world, David Van Zandt was in Mumbai recently. He was here to officially inaugurate the campus of Indian Institute of Design and Innovation. A design institute founded by Radha Kapoor, in association with Parsons The New School of Design, also Kapoor's alma mater.
Present at the event were, Radha Kapoor, Founder & Executive Director, ISDI, Dr.Indu Shahani,Chair of Academic Council, Siddharth Shahani, Executive Director, and Professor Mookesh Patel, Dean at ISDI Parsons.
Zandt took this platform as an opportunity to touch upon the importance of design thinking not only in classrooms but also in boardrooms, the techniques and strategies through which this can be exploited for problem solving discussions and as an approach that is instilled in a corporation.
< Back
TOP ^